Two great modes. NOW with a bilateral laser.
INKERMA BILATERAL LASER DISTANCE METER
Currently, our products are exclusively on Amazon.
Search "Inkerma" to purchase DM262 on Amazon.
HIGHLY WORK EFFICIENCY & CONVENIENT
An User-friendly Experience
HIGHLY WORK EFFICIENCY & CONVENIENT
Simultaneous two-way measurements.
Spatial positioning:
can more conveniently locate the midpoint of a distance.
COLOR BACKLIT LCD DISPLAY
COLOR BACKLIT LCD DISPLAY
ANGLE SENSOR
Features a tilt angle measurement capability,
making it easy to measure angles from various orientations and indirect measurements.
RECHARGEABLE LITHIUM BATTERY
1000 mhA lithium battery which provides > 3000 measurement times.
MULTIFUNCTION
Most useful multifunctional tool includes 11 different measuring functions.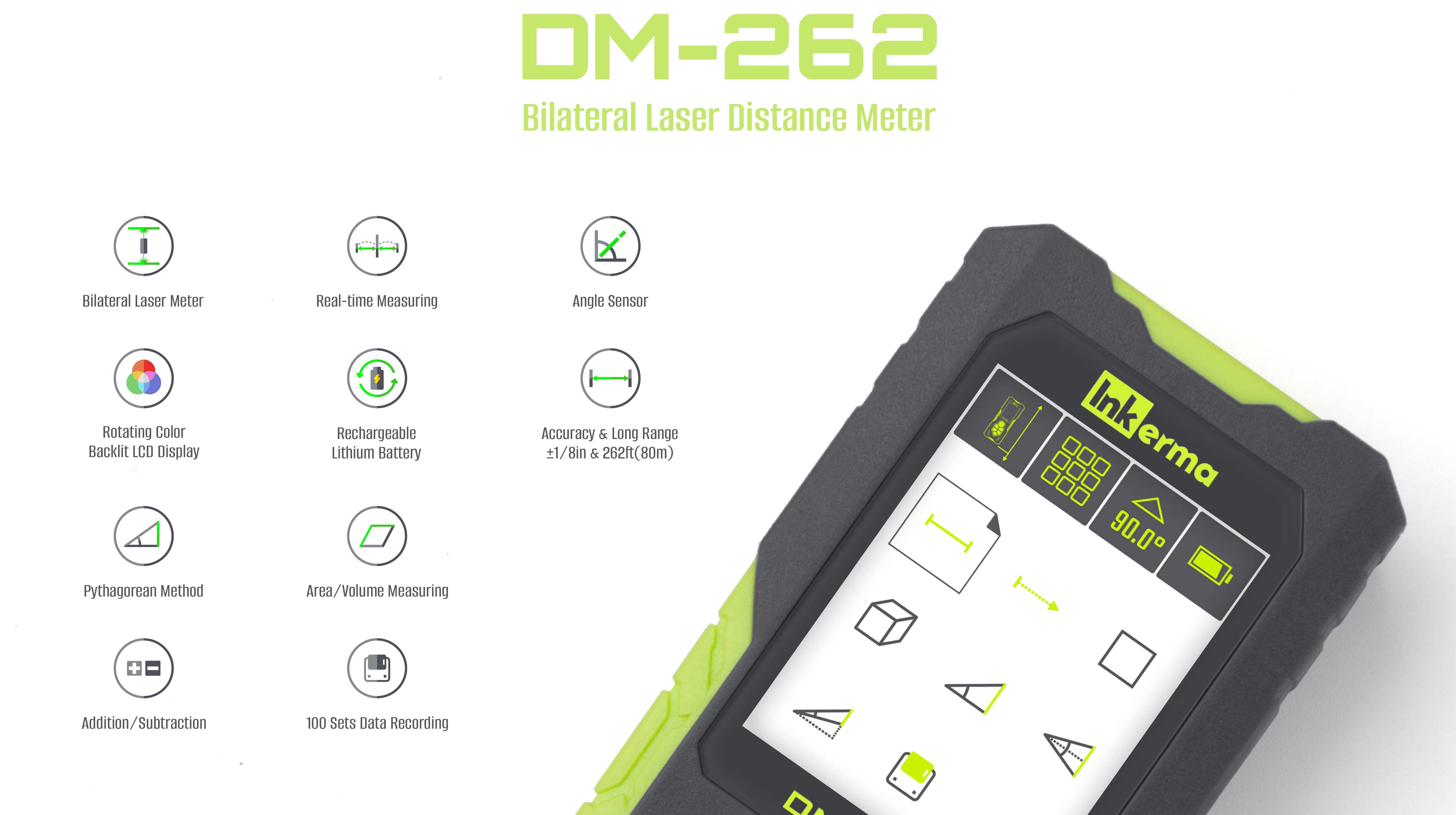 INKERMA DM-262
Measuring in 2 directions simultaneously.
Allow vou to take measures while simply stand at a single point.
Saves your knees and time.